Film capacitors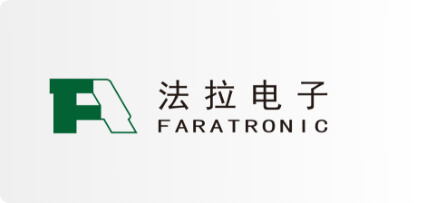 With its own foil metallization, Faratronic clearly stands out from many competitors. Over 4000 tons of metallized film are processed into film capacitors every year.
Standard products such as X, Y capacitors, snubber, DC link, AC filters and motor capacitors form the basis for both the industrial and automotive markets.
However, innovation drivers are the customer-specific DC-Link capacitors for electrical powertrains, which are developed and produced in close cooperation with our customers.
With the world's largest test and qualification center for film capacitors, Faratronic is able to offer products that meet the highest quality standards and still push the limits of what is technically feasible.
The pursuit of ever better capacitors with simultaneously increasing demands on quality has allowed Faratronic to rise from a regionally known manufacturer of film capacitors based in Xiamen / China sinse 1955 to one of the two largest manufacturers of DC link capacitors in the automotive industry.
A world market leader who connects with its products
Whether for decoupling or for connecting, film capacitors play an important role in almost all switching controller topologies. Suitable solutions can be created from a wide range of standard applications such as X1, Y2 and DC-Link capacitors.
The core business, however, are customer-specific capacitors that are perfectly tailored to the customer's requirements from both a mechanical and electrical point of view.