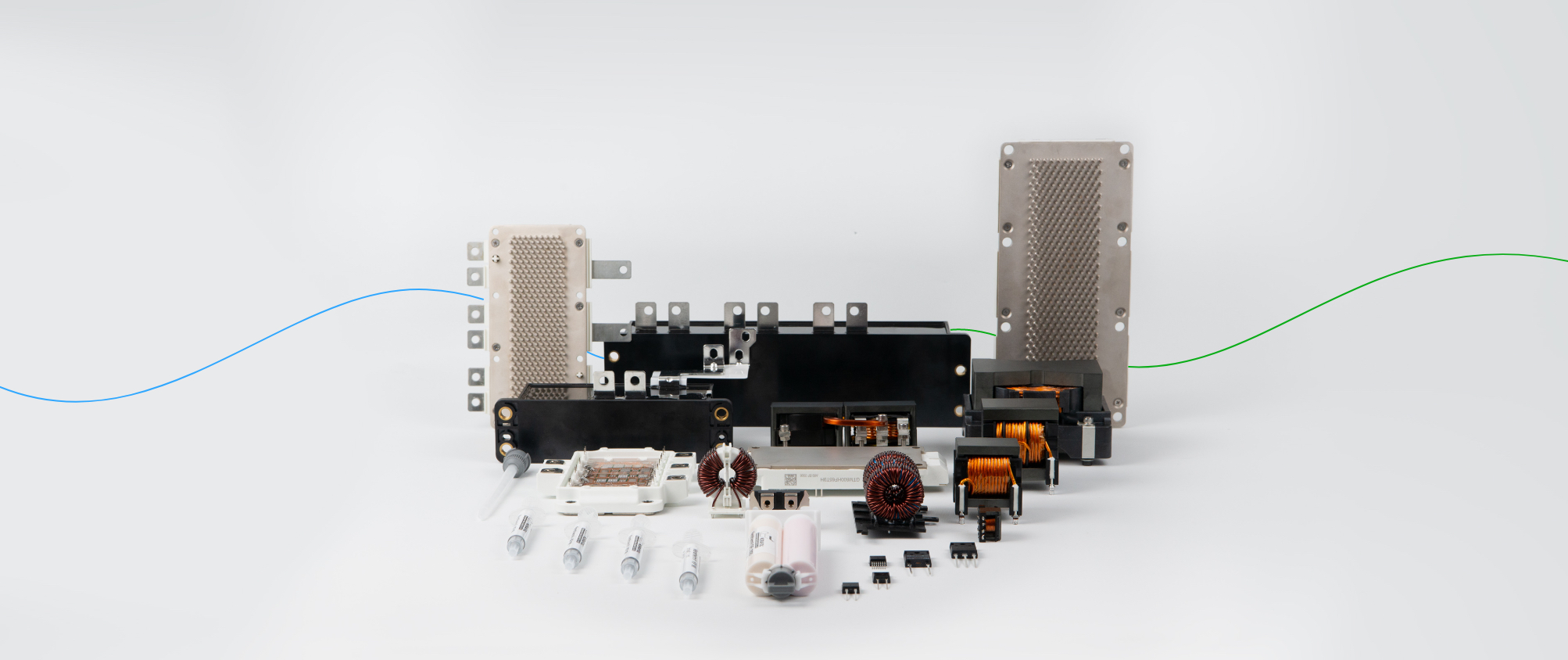 You don't need that much to go further. You just need us. And our know-how.
With our power modules, inductors, DC link capacitors and thermal interface materials (TIM), we offer you everything you need to achieve the best efficiency for your highly integrated automotive systems.
We ensure that our components are optimally matched to each other insuring the reliability and service life fits your needs.